Sometimes I accidentally keep a post in my drafts folder for way too long. I first taught this Fall of Man lesson with my Sunday School class years ago, and I started writing about using this Fall of Man worksheet and then did nothing. I don't even know why I left this Bible lesson sitting here so long, but I'm clearing out drafts and wanted to let you FINALLY see it.
(there are probably affiliate links in here)
Why I keep coming back to the Fall of Man
I don't know if you're aware of this, but the world is a bit of a mess right now.
I'd say this is something new, but really it isn't. We just have a 24-hour news cycle that revels in pointing out how bad everything is, and
"Children; they have bad manners, contempt for authority; they show disrespect for elders and love chatter in place of exercise. They no longer rise when elders enter the room, they contradict their parents and tyrannize their teachers. Children are now tyrants." Plato
Whenever I hear people start to talk about how things were so much better way back when I think about this quote from Plato. Or the French Revolution.
Really, it just takes thinking of the French Revolution.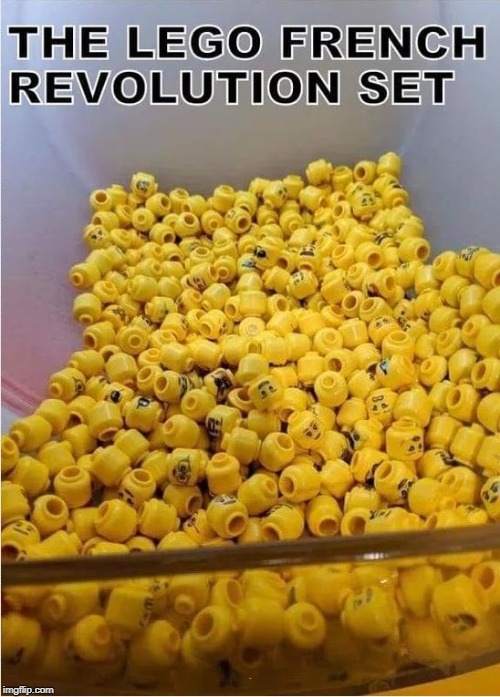 I love French Revolution memes. Apparently, this is where my sense of humor goes dark, French Revolution.
But getting back to the Fall of Man, I've been looking back at it recently to remind myself it didn't take long for the first two humans to decide they knew better than God, and to put someone else in God's place.
We've been dealing with the results ever since.
So, when I taught this a few years ago I wanted to look at exactly what the results of their actions were.
I came up with a Fall of Man worksheet
It's really simple, and because I'm not big on using lots of paper if I don't have to, it's a half sheet (easily crumpled up and stuffed into a pocket, because let's admit it, that's what all of the kids are going to do). It also fits quite easily in your Bible, I like to keep notes like this in my Bible to pull out and compare what I learned on previous reads to what I'm currently getting out of the Bible.
As I read them the Fall of Man story, I paused when we got to the consequences and had them write down what's happening because of it. Phrase by phrase and comparing what happened to each person involved.
All in all, a successful project.
Want to get the Fall of Man worksheet?
It's really simple, just subscribe and you'll find it on the subscriber page with a few dozen more Bible pages you can use with your kids or Sunday School class.
That's a screenshot of the Genesis stuff I currently have up there, once the post goes live, I'll be linking to the post on there, so you can see how I used it. So make sure to go over and join my newsletter.
More lessons in Genesis