I've had this one stuck in my head for a while, so I figured to make it with the kids to help with it being stuck there.
That didn't work, especially since for some reason I printed up a slightly different version from what's stuck in my head. Why did I do this? I have no idea.
Supplies: printout, coloring supplies, glue, extra: fabric for a blanket (we didn't do this because of time constraints)
Diddle Diddle Dumpling My Son John
1. Color your pictures. This takes immense concentration, do not ask me questions right now Mommy!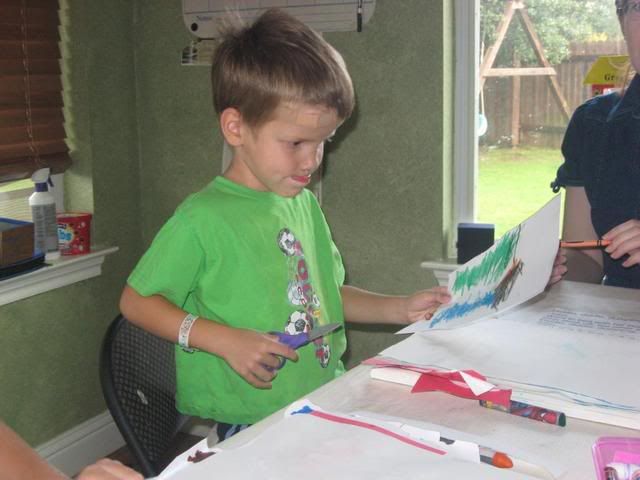 2. Cut it out. Notice the matching bandaids on my sons' heads. We are now at 1.5 weeks from a major head injury. Three weeks from last ER visit.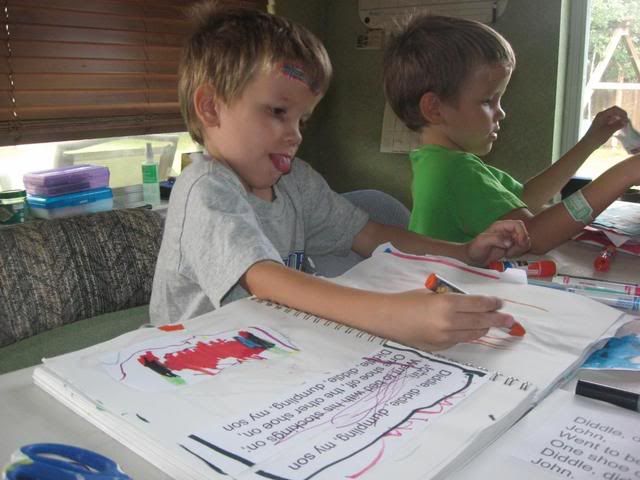 3. Then decide that he needs another bed. I'm not quite sure why. All three of them decided there was something else needed.
4. If you want glue a blanket to the bottom of the bed, so you can make his bed. We didn't do this.
Not a particularly inspiring post, but it was fun and easy and the kids enjoyed it. Next week we make pumpkin nursery rhymes. I actually have a couple of projects planned (including one I just thought of as I'm sitting here)