I love Back to School.  I loved it when I was a teacher, and I still love it as a homeschooling Mom. When I was teaching I loved to read what everyone was doing in their classrooms and all of their tips and tricks.  I can just imagine what I would have been like if I'd had blogs to read back then……..
I'm going to go through all of my kids together and make notes of where they are different.
Superman and Batman are in 2nd grade.
Princess is officially starting Kindergarten.
READING
Everyone will be using All About Reading level 1 and the boys will move on to All About Reading level 2 when it comes out.  They are all at different points on their journey.  We got it in January and sped through it during the traditional school year, but slowed down during the summer.
Superman is almost ready for level 2, Batman is a little over halfway, and Princess is still on the first book.
Former posts on All About Reading: How we organize All About Reading, Our spelling board, Making Games from the book, Adventures in Reading with ZigZag Zebra
Looking it over, I've never actually posted a review of the whole program.  I need to remedy that, and will do so when I get level 2……….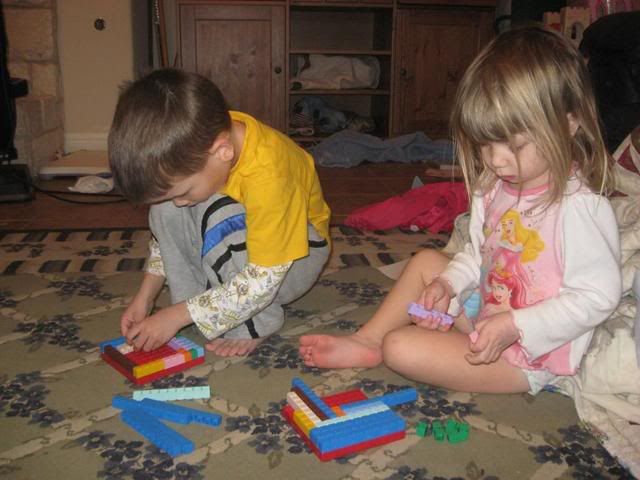 We'll continue with Math U See, it's worked well and everyone enjoys it.
Princess is halfway through Alpha, we're taking it super duper slow, she completes half a page.
The boys will be doing Beta, and continue to love it.
Anyone have suggestions for storing their blocks?  Right now each child has their own pencil box of blocks, but that is not working as well as I'd like.
We're going to continue with All American History, but this year it's All American History 2!  We very much enjoyed All American History Jr last year, and will continue to use that for our notebooking.
In addition we're adding in Heritage History.  I've had so much fun reading through a few of the books on my own, and I'm really trying very hard not to just throw 200 books at them.  VERY very hard……..  I've figured out which books I'm using with each chapter, and will probably share that next week, along with a more full review of the program.
We'll also continue our history coop with the other family and are adding in one more family.  We'll also add in some World history as we're able, because both of us were missing world history.
GEOGRAPHY
We'll be continuing through our study of the 50 states.  We're over halfway done.  I don't know if we'll be continuing with the other family or not, because they're moving up to Waco (sadness, much sadness).
I've got my book lists printed out for my next 10 states…….  Now to get off my but and get going.
SCIENCE
We are continuing with Apologia, and will be using Exploring Creation with Zoology 3: Land Animals of the Sixth Day (Young Explorer Series)
.   We've loved all of the other ones in the series, and from the chapter we've completed so far, will probably love this one.  Stay tuned tomorrow for a review of the junior journal and what I've collected so far in my land animals pinterest board.
I also want to figure out a way to make a more concentrated effort at nature study, we kinda sorta don't really do it, at all.  And I'd like to change that.
We're learning sign language while watching Signing Time.  The kids enjoy it, it's a fun format and they're picking up a lot.  I'm also remembering signs I'd forgotten since it's been over 10 years since I was in college and at a deaf church.
We'll do something. Any suggestions?  I'm thinking I might just use the stuff from Schoolhouse Teachers………
Still figuring it out.  For now I'm going to be using First Grade Writing Prompts for Holidays: A Creative Writing Workbook (Volume 1)
, not sure what all else.  I have a textbook from when I taught first grade I might bring in.
I'm halfway through our planned "Through the Bible in 2 years."  I'll be writing more about that soon, as I'm in the process of switching to wordpress so I can share it all.  More to come soon…….  This is the cover art for 1 and 2 Samuel.
For now you'll just get random posts as I get non-printable stuff ready…………

pictures taken with the help of my adorable dog (who mainly helped by making sure there are no bugs near my picture)
Now join me in seeing what everyone else is doing…………


**contains affiliate links