Maybe a little too personal, because I have a ziploc bag full of horse hair my friend nicely gave to me.  I did say she could, but still……
What's a trip to go see horses without first stopping and looking at the lizard?  Actually I think we ended up deciding it was a gecko, but still it's not a horse, but we had to look at it for a while.
First we learned how to feed a horse.  You have to make sure your hand is flat so the horse doesn't accidentally bite your hand.  Batman wanted to feed the horse hay also, so then started another round of feeding the horse so everyone got to feed him some hay.
Then they each got to take turns cleaning the horse.  They got to curry him, and brush him, and help pick out his hooves.  They learned it is very important to keep a horse's hooves clean because otherwise he could get thrush, which can make his hooves hurt.
Then she showed us how she shaves the horse's bridle path so the bridle lays on her head easier.  And that's how I ended up with a bag full of horse hair in my car.  I have ideas of what we can use it for.  Probably doll hair on a peg doll.
And what's seeing a horse without riding one?  And riding it bareback, even better!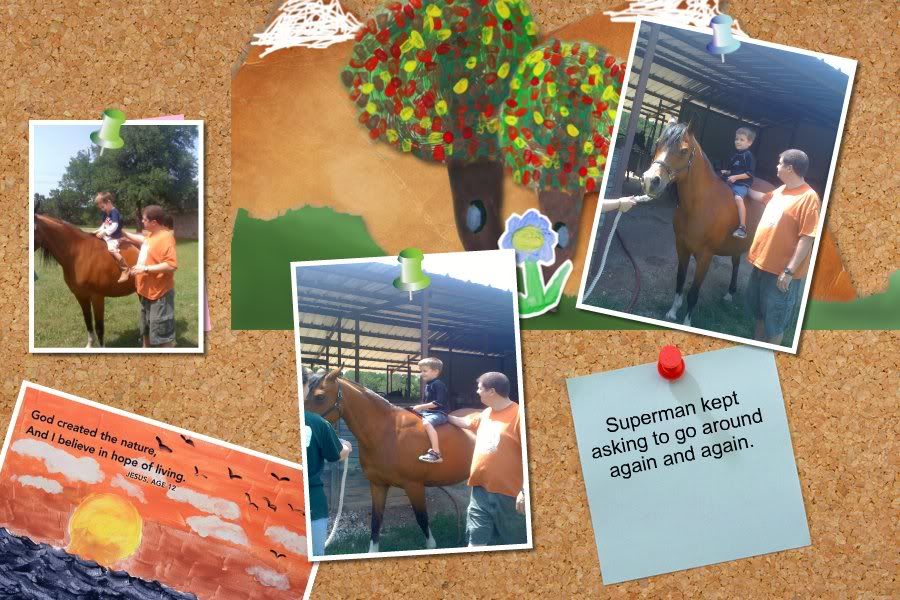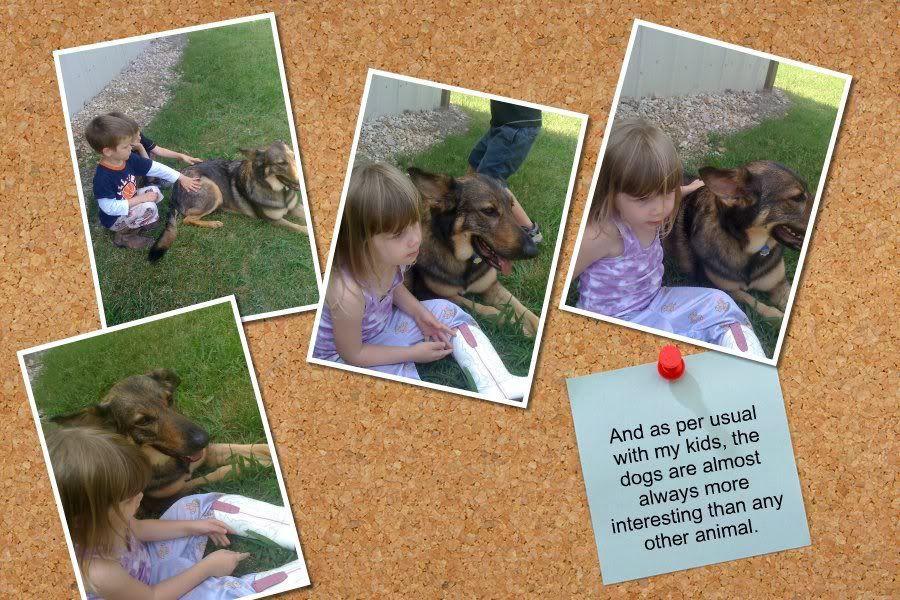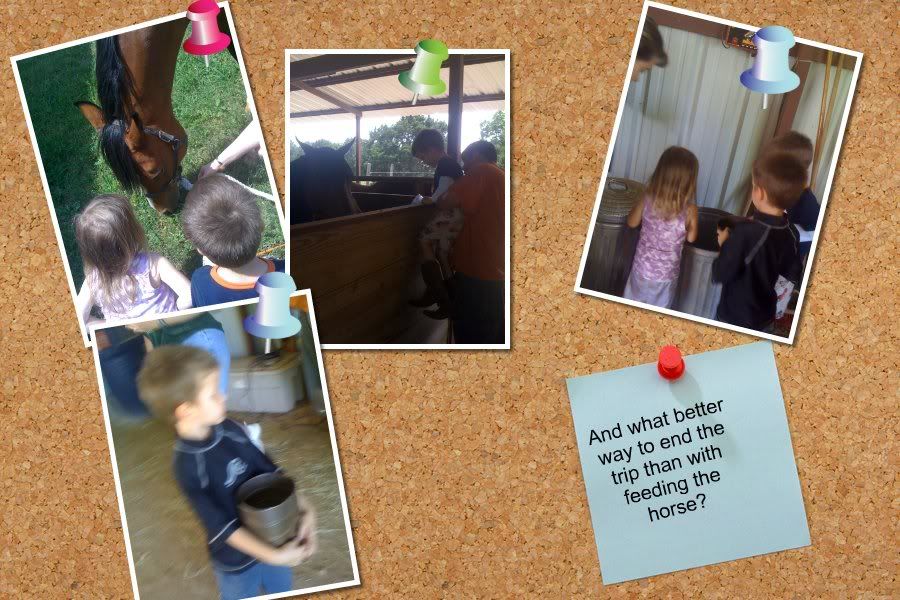 Okay, I wanted a little different way to show off the pictures.  Don't get too used to this, it takes a lot of time.